Workplace Safety – 'Lessons for the Rest of Us' Series
The 'Lessons for the Rest of Us ' Series aims to help leaders in hazardous industry sectors who are not safety professionals to understand and apply key WHS principles that will go a long way towards keeping their people safe.
Lesson No1 – 'Implementing a Safety Critical Tasks Program'
Introduction
Leading employers in major hazard facilities are acutely aware of the need to identify and control those safety critical tasks that, if not performed correctly, may lead to a serious injury or even death. Typically, operations such as large chemical plants and mining operations will be heavily regulated, frequently audited and the concepts of implementing a safety critical risk program will be well understood.
However, in the last decade Safety Critical Task (SCT) methodology has become more widespread as leading employers grapple with the reasons for those high consequence events which occur periodically and seemingly without warning. Many of these incidents occur in organisations where the standard safety measure 'Lost Time Injury Frequency Rate' or LTIFR has been steadily declining over many years as a result of targeted management efforts. From time to time we hear of  organisations with an LTIFR of zero who suddenly and most unexpectedly are confronted with a workplace fatality. This is usually due to a failure to identify and control what we call 'low frequency/high consequence risks'.
While most safety professionals will acknowledge the importance of reducing all types of injuries, there is a growing body of knowledge that those low frequency/high consequence risks must be tackled with a different mindset and methodology. For the purpose of this article we are not referring to reducing minor injuries, such as muscular skeletal disorders. These need to be addressed and we are in no way underplaying the importance of this aspect of safety. However, we are focusing here on developing controls for high potential risks within an operation. Examples abound within mining, construction, forestry, logistics and manufacturing and would include things like :
Falls from a roof or scaffold
Being struck by a falling object
Being entangled in moving machinery
Electrocution
vehicle incidents
Collapse of unsupported groundcover (in an underground mine)
Government regulations increasingly list 'high-risk' work and employers must make themselves aware of these prescribed work situations where additional levels of control are required.
Traditional Frameworks for Critical Task Assessments
For more than a decade, similar methodologies have been adopted for Safety Critical Task Assessments (SCTA). The Energy Institute model shown below is widely recognised and provides an excellent framework for any employer. (E. Smith, 2011)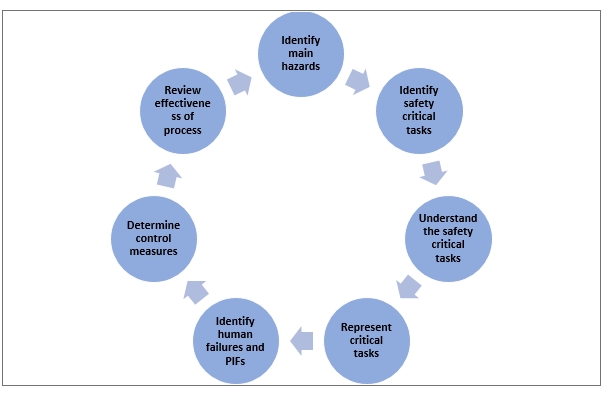 Figure 1 – Safety Critical Task Assessment Framework
Common Pitfalls When Implementing SCTAs
Generalists attempting to implement a Safety Critical Task Assessment will often find that they have fallen into one of these pitfalls (E. Smith, 2011)
The study is too theoretical and/or gets bogged down in minor details not related to critical safety risks. An important factor at the very start is to ensure the organisation and the assessment team have a clear idea of their definition of safety critical tasks. What will be included and excluded from the scope is often a balance between practicality and thoroughness. For example, will the impact of scarce labour in a regional abattoir business be identified and actioned, or be placed in the parking bay?
Poor research into past high potential incidents and serious injuries at the plant, organisation or industry level will limit the opportunity to learn from previous mistakes.
The team neglects to include key non-operational staff – e.g. inclusion of underground mining operations and surface plant processing operations, but WHS and HR teams are excluded.
The assessment focuses mainly on man-machine interfaces and fails to give adequate weighting to the full range of Performance Influencing Factors that affect those safety critical tasks.
Understanding Performance Influencing Factors (PIFs)
Performance Influencing Factors (PIFs) are the characteristics of the job, the individual and the organisation that influence human performance. Optimising PIFs will reduce the likelihood of all types of human failure. A list of common performance Influncing Factors is shown below: (HSE, 2018)
Job factors
Clarity of signs, signals, instructions and other information
System/equipment interface (labelling, alarms, error avoidance/ tolerance)
Difficulty/complexity of task
Routine or unusual
Degree of distractions
Procedures inadequate or inappropriate
Preparation for task (e.g. permits, risk assessments, checking)
Schedule demands (plenty of time vs lack of time)
Tools appropriate for task
Communication, with colleagues, supervision, contractor, other
Working environment (noise, heat, space, lighting, ventilation)
People factors
Physical capability and condition
Cognitive impairment (substance abuse, poor health)
Cognitive decline (age or health related)
Fatigue (acute from temporary situation, or chronic)
Stress/morale
Work overload/underload
Competence to deal with circumstances
Motivation vs. other priorities
Organisation factors
Work pressures e.g. production vs. safety
Selection and management of Contractors
Level and nature of supervision / leadership
Effectiveness of Communication
Manning levels
Peer pressure and social norms
Clarity of roles and responsibilities
Consequences of failure to follow rules/procedures
Effectiveness of organisational learning (learning from experiences)
Organisational or safety culture, e.g. everyone breaks the rules
As a senior leader you mus bring together a team that is capable of understanding how these factors interact during the performance of any Safety Critical Task. They must move beyond the obvious man-machine interface. While you need to involve engineering and operational people in this process, it is important to involve others also as they will bring a different perspective.
Inclusion of Mental Health in the SCTA
Understanding the drivers of poor mental health is important. When our mental processes are jeopardized, it negatively impacts our productivity and ability to do our best work (Virtanen et al., 2009).  For example, one of the detriments to cognitive function is working long hours. Research has shown that individuals who work over 55 hours a week tended to have more psychological stress, a decrease in sleep and higher alcohol use – all of which ultimately lead to lower productivity levels (Virtanen 2009).
When you are considering safety critical tasks, it's important to note that even though an employee may feel as though they are doing a good thing by working extra hours, it may be better to work fewer hours and be at highest productivity levels during those hours. The team you select must be able to factor in these mental health PIFs into their assessment.
Strong Need for Senior Management Commitment
Once your team has identified those safety critical tasks and the performance influencing factors (PIFs) they will need to develop and document those vital controls that will eliminate or at least reduce the risks so far as reasonably practicable using standard risk management methodologies. These control processes will also need to be field tested by experienced workers and members of the SCTA team.
Beyond this there is a need for senior leaders to establish a process that ensures that these controls are in place and working effectively. This process is often referred to as Critical Control Verification (CCV) and requires all levels of leadership to conduct periodic reviews of the SCTs being performed in a manner where they can discuss the effectiveness of the controls with workers with focus on any variations from the documented controls.
The program described in this article will require significant visible commitment from senior leadership. This cannot be another situation where it is 'left to the safety guys' to implement.
In most cases senior leaders will need further training and coaching on the following aspects of the program:
Understanding the principles, framework and commitment required
Implementation of risk management techniques
Field practice sessions of Critical Control Verifications
Conclusion
A well implemented Safety Critical Task program will go a long way towards reducing the likelihood that a serious injury may occur to one of your employees. Key success factors include the visible commitment of management, the involvement of a diverse team of your most experienced people, and the guidance  of a qualified  external party.
Related Tag: Workplace Safety Consultants