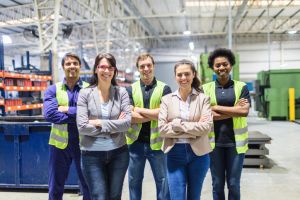 Having the Right Philosophy
The main ingredient for advancing safety culture within an organisation is committed, competent and highly visible leadership. This 'ideal' safety leader, regardless of their level within the organisation, fully understands that safety must be a personal core value and that commitment to continually advancing the safety culture does not waver with competing business priorities.
Great safety leaders will find ways to engage their teams in the journey, encouraging the positives, correcting the deficiencies and holding self and team to account when required. They do not hide behind the lack of a perfect safety system but work with the tools at hand. They strive for continuous improvement in safety performance and in development of personal safety competencies across the organisation.
Great safety leaders know that their safety professional is their trusted advisor. They seek regular counsel but do not abdicate their responsibilities as the leader of safety within their sphere of influence.
In the next few paragraphs we unpack these concepts and provide practical advice for leaders who wish to advance the safety culture of their organisation:
What is Visible Leadership Commitment ?
Leadership commitment is the core component of an effective safety management system.  This commitment must exist at the executive level and cascade to all levels of the organisation, including contractors.  As we said before, safety should be adopted as your personal core value, and commitment to safety does not change with business pressures. WHS considerations must be integrated into all significant and relevant business decisions.
Management must visibly demonstrate their commitment to continuous improvement in safety culture and safety performance and strive to develop an environment of trust through consistent communications and consultation with all employees. While responsibility and authority can be assigned, ultimately top management is still accountable for the functioning of the WHS Management System.
TOP 10 Safety Leadership Requirments for Senior Leaders
To fulfil their obligations under the WHS ACT, top management can demonstrate leadership and commitment in the following ways:
Conducting regular safety tours through your organisation and engaging workers in genuine conversations around safety.
Taking overall responsibility and accountability for the prevention of work-related injury and ill health, as well as the provision of safe and healthy workplaces and activities;
Ensuring that the WHS policy and related objectives are established and are compatible with the strategic direction of the organisation;
Ensuring the integration of the WHS Management System requirements into the organisation's business processes;
Ensuring that the resources needed to establish, implement, maintain and improve the WHS Management System are available;
Communicating the importance of effective WHS management and of conforming to the WHS Management System requirements;
Ensuring and promoting continual improvement in workplace health and safety;
Developing, leading and promoting a strong safety culture;
Ensuring the organisation establishes and implements processes for consultation and participation of workers;
Supporting the establishment and functioning of health and safety committees.
Related Tag: Safety Leadership Consultants
Professional
Company WHS Review
Ensure your organisation isn't making critical WHS mistakes by getting expert advice before it's too late.

"Such a culpable culture can exist only when leadership from the Board down are careless in respect of safety. That cannot be allowed"
We are known by the company we keep