We are known by the company we keep.
We are a team of highly experienced OH&S consultants who can help you to improve the safety performance of your organisation. We work in all states of Australia and in New Zealand and Papua New Guinea. Every member of our consulting team has a minimum of 20 years' experience as a senior manager prior to joining BWC Safety. We operate in the traditionally hazardous sectors such as mining, transportation, utilities and construction.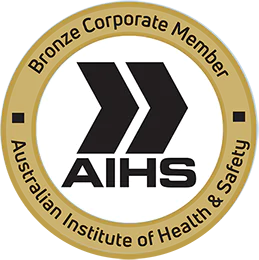 We are corporate members of the Australian Institute of Health & Safety.

BWC Safety was founded in 2016 by Bernie Walker, who is the director. Bernie Walker is officially certified by Exemplar Global as a lead auditor for ISO 45001 Occupational Health and Safety Management Systems.






Reviews of Safety Culture
& Safety Systems
BWC Safety will conduct a thorough review of your organisation's safety culture, safety systems and safety performance and benchmark your firm using a globally recognised model of safety culture. We also provide recommendations for improvement and a roadmap for implementation.
WHS & OHS Expert Advisors
BWC Safety are one of Australia's leading safety consulting companies. As specialist workplace safety consultants, BWC Safety offers a full range of OH&S Safety consulting services to aid your long term safety success. With our extensive experience in safety consulting, BWC Safety will provide you with consulting support designed to meet your particular safety requirements. What stands us apart from other OHS Consulting Companies, is our experienced team. Our Workplace Health and Safety Consultants all have over 20 year of experience in the safety field.
If you're looking for OHS consulting companies who offer a WHS consultation, reach out today to see how we can help.

Partner With Us

MELBOURNE |  SYDNEY  | BRISBANE | PERTH  |  GOLD COAST
Make an Enquiry

Give us a call and we can discuss ways to get value from your existing safety program or even help you start a new one.